Dangerous Goods Hazardous Cargo
We offer specialized handling solutions for Dangerous Goods Transportation using either land or sea transport. JSK Shipping & Logistics ensures due care and diligence in transportation of Dangerous Goods and Hazardous Cargo. All guidelines and prescribed formalities are meticulously followed while handling Dangerous Goods which are volatile, combustible, and hazardous in nature. We Ensure to provided best services to customers and satisfied the customer with their Needs.
Maximum care, safety & security in handling sensitive cargo, is the reason for our zero-error record. A sound knowledge of national and international regulations as well as technical expertise in accordance with IMO regulations and issuing of dangerous goods declaration is a necessity to ensure safe passage and landing.
HAZ Freight Services
The logistics industry is one filled with challenges and for us at JSK Shipping, this is one of the biggest motivating factors. These challenges can be related to management of risk, time management, legal limitations, storage management and other such subjects.
JSK Pricing team will provide you best freight for your Haz cargo for all Haz classes. We will provide you best, competitive & budgetary rates for your Haz cargo with the assurance of cargo safety and timely delivery.
TYPES OF DG CLASS CARGO WE HANDLE.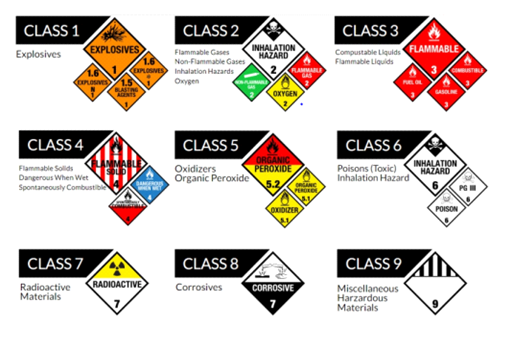 Services Highlights
We are provide suitable shipment schedule to our customers as per there Stuffing Planning and provide them the best Rate Quote. We are also provide the shipment tracking facility to our customers, at beginning of container Pick up till the destination discharge Point / final place of delivery.